Sanjoyda says: "My friend Steve came to Kolkata. It was coldish January of 2011. A phone call .. by chance .. I discovered that Steve was here within 10 minutes drive..! I heard Steve's voice after 15 years! .. What a connection!! He came to my little music-box at home and we went wild with music. Steve Gorn, many of you know, is an outstanding flautist. Three of his albums have been nominated for Grammy 2011….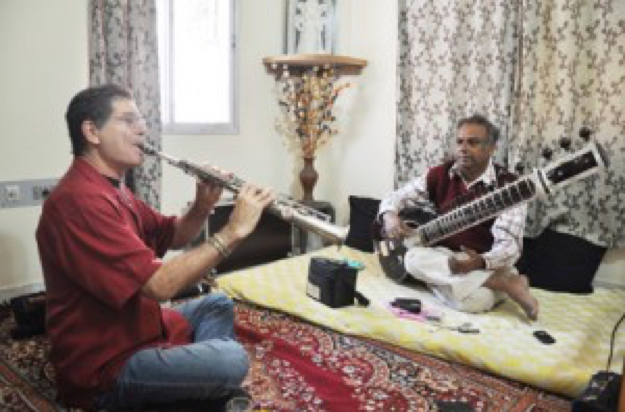 We decided NOT to stop.. we discovered that there is no point why we should.. the mutual connections between the souls have been established… We hope to come before you shortly with our sublime musical bouquet.. Before that.. here is S and S intermingled.."
A glimpse what Sanjoyda and Steve did together
During Vancouver visit Panditji became musically close to the Steinway Pianist Professor Yaroslav Senyshyn [Slava]. The catalysts between them was Panditjee's gurubhai Dr. James Hamilton. Panditjee and Slava tried some music together those came out very well.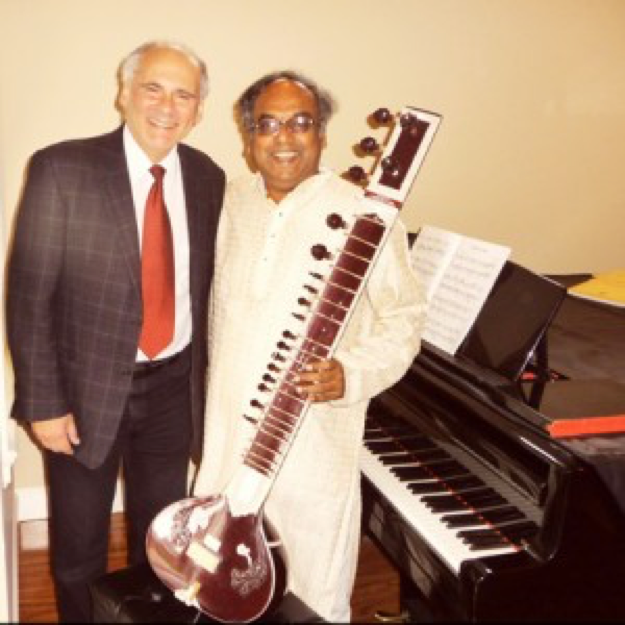 Here is a glimpse of what these two exceptional musicians created. They named it 'Alice in Wonderland'.